Camp Kelly Capital Campaign
*If you are looking for information on registering a camper for 2017 summer programs at Camp Kelly, please click here.
Please consider making a donation to support restoration at Camp Kelly. Our goal is to raise enough to complete the projects highlighted on the right side of this page, and more. There are two different categories of giving opportunities, either (or both) of which you can participate in using the below online form.
1. Buy a "Share" in Camp Kelly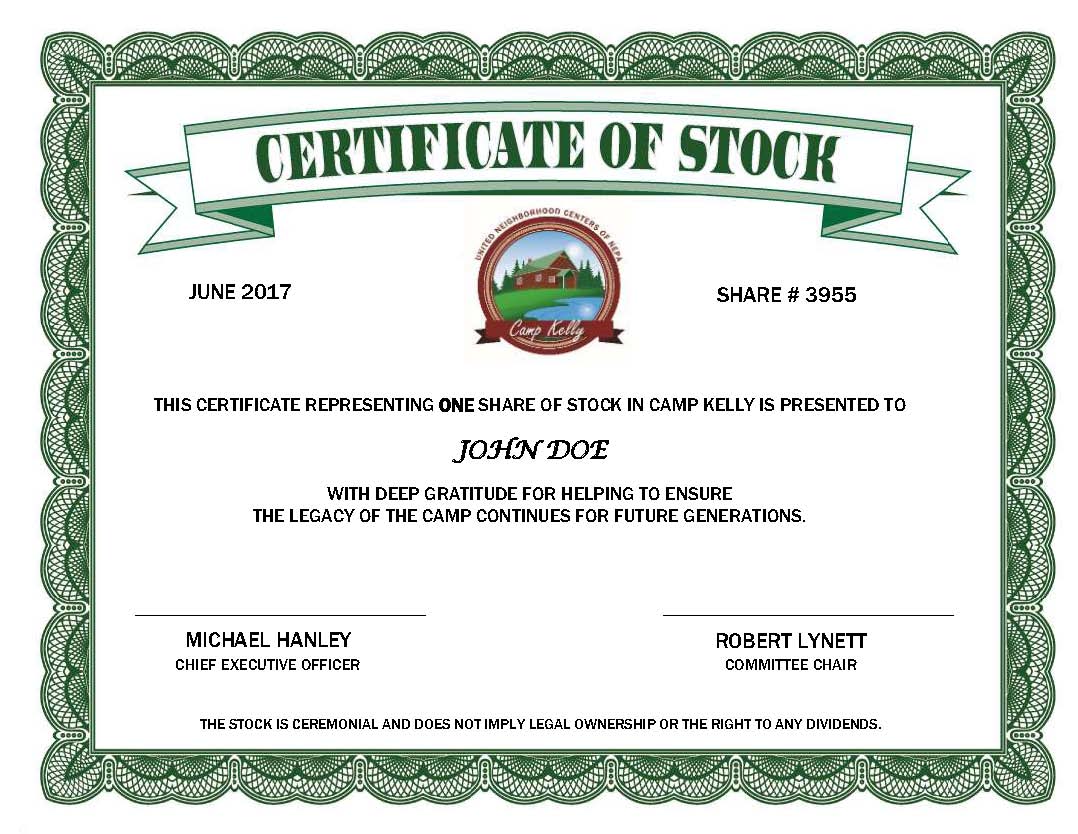 Over the years, many former campers have said they would buy a camp if they could. Now, here is your chance to own a piece of UNC's Camp by purchasing a ceremonial "share" of Camp Kelly. Each share is being offered for a $25 donation and comes with a "Certificate of Ownership" to serve as a constant reminder of your camp memories, as well as your commitment to supporting the Camp's future. This is a great gift for both current and former campers!  Purchase your shares using the below form.
2. Become a Permanent Part of Camp Kelly's Legacy
To make a donation in any amount up to $1,000, please use the below form. If you are interested in making a donation of $1,000 or more, which involves special naming opportunities or recognition on a permanent plaque or wood carving at Camp, please contact Mary Carroll Donahoe at 570-346-0759, ext. 114.