June 24, 2011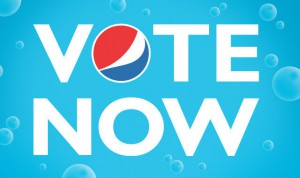 If Childcare Director Michael McHale had a wish for the more than 100 children served at the United Neighborhood Centers' (UNC) Bellevue Childcare Center, it would be for a playground. "The nearby parks and playgrounds are not accessible," said McHale. "They're too far to walk to, so we need to plan for a bus when we want to go, and the children don't always get to do what we would like. It's not necessarily convenient. We'd like to have something in our own yard."
If a proposal by a University of Scranton student succeeds, the center's wish will come true.
Kaitlin Dolan, a communication major at The University of Scranton, submitted a plan for playground equipment for the Bellevue Childcare Center to the Pepsi Refresh Project. The playground is among a number of community proposals vying to be among the 15 projects selected for funding by Pepsi for the June competition.
Now, all that is needed is votes in order to have the project become a reality. Currently, the UNC Progressive Childcare Center in Scranton has its own playground on site. The UNC staff, including McHale, have noticed the children at the Progressive Center have become much more active.
"The kids use the playground almost every nice day of the year," McHale said. "They love being able to use the swings, use the slides, play tag and more. It just adds a lot to the center. I wish we could afford the kids at the Bellevue Center the same opportunity. It would have a tremendous effect on the children, the center and the community itself." Dolan said she will organize members of the community to build the playground if the project receives funding.
"I'm hoping people from the Scranton area, University students and alumni, and students from Jesuit schools across the country will vote for this project," Dolan said. "There is no cost to vote and each person can vote up to five times a day during the month of June."
The Bellevue Childcare Center serves children from low and moderate income families between the ages of two and 12. Additionally, the center is open to the public youth on Saturdays as part of the teen programs of the United Neighborhood Centers.
For more information or to cast your vote for this project, visit www.refresheverything.com/uncsifescranton. You can vote up to 5 times per day until the end of the month.