Events
UNC hosts special events throughout the year, many of which are free to our community to enhance our program offerings and others to raise awareness and necessary funds for the important services we offer. For more details or to purchase tickets by phone for ticketed events, please call the development office at (570) 346-0759, ext. 114.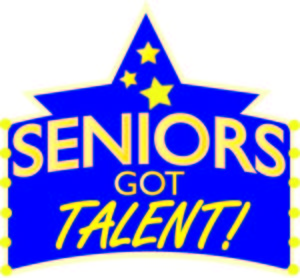 POSTPONED – 8TH ANNUAL SENIORS GOT TALENT!
Date: TBA
Peoples Security Bank Theater at Lackawanna College
In light of ongoing concerns about the spread of Coronavirus/COVID-19, UNC's Seniors Got Talent show scheduled for April 26 will be postponed. The safety of everyone involved in the show as well as our community as a whole is our first priority. We will continue to monitor and follow guidance from local, state, and federal agencies regarding COVID-19, and a new date will be announced when it is deemed safe.
Seniors Got Talent returns for its 8th year with new Artistic Director Pat Foresman directing this fabulous show featuring acts by individuals age 55+. The always-entertaining Evie Rafalko McNulty returns as emcee, and local celebrity judges will select first, second, and third place winners who will receive cash prizes. Come join the audience, and you'll have a chance to vote for your favorite act to win the Audience Choice Award. The second half of the show will include performances by members of the much-loved Standing Room Only community theater group reunited for this special event.
This fun and heartwarming show celebrates our older adult community and proceeds benefit programs at UNC's four Active Older Adult Centers located in West Scranton, South Scranton, Mid Valley and Carbondale. Tickets are $15. To order tickets, click here.