July 19, 2011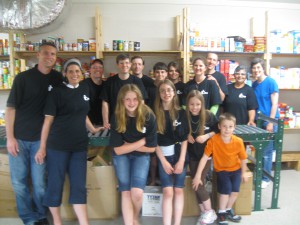 Due to the growing demand for basic necessities and food in Northeast PA, UNC's "Angel's Attic" has been having a difficult time keeping their pantry well-stocked and available to those most in need. However, the food bank has received some community help over the past Spring months from two local organizations who hosted food drives benefiting UNC.
Girls Scouts in the Heart of PA sponsored a donation truck drop at the Shoppes at Montage on June 11. As well, Parker Hill Community Church, located in Clarks Summit and Dickson City, PA, held a month-long food drive in June.
"Angel's Attic" is always accepting non-perishable food donations, as well as clothing and personal hygiene items. If you would like to make a donation, you can drop it off at 410 Olive Street in Scranton or call (570) 343-8835 to arrange a possible pick-up.