September 7, 2011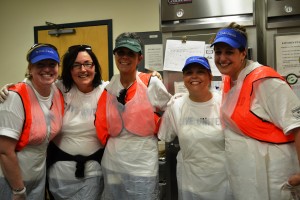 In coordination with the United Way of Lackawanna and Wayne Counties' 2011 campaign kick-off, United Neighborhood Centers welcomed over 90 community volunteers to the agency for the annual "Day of Caring" event.
Volunteers from companies such as PNC Bank, AAA, TMG Health and many more were placed at one of UNC's ten centers to complete tasks and interact with clients. Some examples of efforts for the day included a complete clean-up of South Side, serving lunch to older adults at the South Side Senior Center and organizing toys at the Bellevue Childcare Center.
Check out all of UNC's Day of Caring photos and thank you to everyone who made the day a great success!