November 10, 2011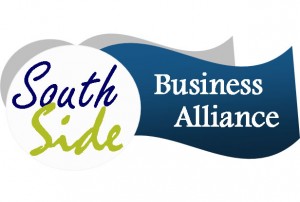 United Neighborhood Centers of Northeastern Pennsylvania (UNC)'s Elm Street Revitalization Project announces their newest initiative, the South Side Business Alliance (SSBA). The SSBA will support the development of early-stage and growing businesses located in South Scranton through activities connecting innovators, entrepreneurs and leaders with one another, as well as through financial services and training support. The SSBA will partner with the University of Scranton's Small Business Development Center to offer educational training and assistance.
Membership in the SSBA will include training workshops, networking sessions, financial guidance, promotion and social media services and neighborhood clean-ups. In addition, all member businesses will be featured and promoted during the Elm Street Revitalization Project's activities throughout South Side and in print materials such as their newsletter and monthly calendar.
Membership in the SSBA is free for any business located in South Scranton. This area includes the Elm Street Revitalization's Footprint from Front Street to Brook Street, and Remington Avenue to South Webster Avenue. Requirements include attending trainings and/or networking sessions throughout the year and become a member of one of five of the Elm Street Revitalization Project's community committees.
Funding support for this initiative is provided by the Pennsylvania Department of Community and Economic Development and the Wells Fargo Regional Foundation. If you are interested in learning more about the SSBA, please contact Gaby Martinez at 570-346-0759 ext. 210.