January 25, 2013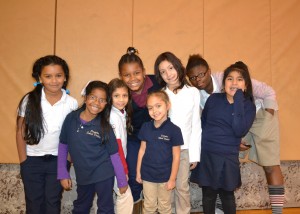 UNC was recently awarded a grant of $7,000 from the Women's Sports Foundation to fund an educational and physical fitness program for young girls attending the agency's three childcare centers.
UNC has begun to implement the Women's Sports Foundation's GoGirlGo! curriculum which reduces risk behaviors that threaten the health and social advancement of girls by combining athletic instruction and programming with the delivery of educational information. The girls participating in the program will get to experience dance, indoor rock climbing, taekwondo and volleyball over the course of 2013, partnering with local organizations such as the Arabesque Academy of Dancing and Ironworks Taekwondo Academy.
UNC was one of only seven organizations in Pennsylvania to be awarded with a grant, which was made possible by the Hershey Company. Founded in 1974 by tennis legend Billie Jean King, the Women's Sports Foundation is dedicated to advancing the lives of girls and women through sports and physical activity.