June 17, 2013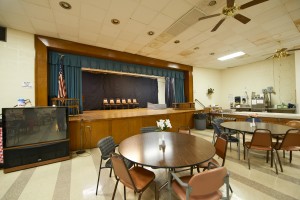 UNC held a celebration on June 11 in honor of its 90th anniversary year at the Scranton Cultural Center. As part of this event, a documentary about the agency was premiered and a new large-scale initiative was introduced to the public. UNC officially launched a capital campaign to support the Cabrini Center for the Arts. The agency is hoping to raise $300,000 to complete this project, of which over half has already been committed. Senator Robert Casey and Scranton Chamber of Commerce President Austin Burke will serve as honorary co-chairs of this campaign. Additionally, UNC has put together a Founder's Committee of local community leaders to help raise the necessary funds for this new project.
UNC's plans are to renovate the West Side Community Center to create a premier space for at-risk youth to become engaged in the arts. The building will be renamed and new signage will be added to its exterior. The building will remain the home of the senior center during daytime hours. The plans include a new roof for the building, a renovated auditorium/stage/all-purpose room with seating, lighting and sound upgrades, new restrooms for the building that are easily accessible, a new fitness/dance studio, the start of a culinary program in UNC's professional kitchen and cosmetic improvements to enhance the spaces in the upper floors. Renovations are expected to begin at the end of the year.
Stay tuned for more information on UNC's website and social media sites.