July 8, 2013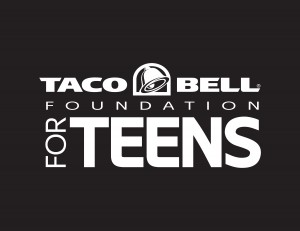 More than 40 local teens from United Neighborhood Centers will benefit from a $4,970 grant awarded by the Taco Bell Foundation for Teens. The funds will support UNC's Leaders in Training programming intended to enable and inspire teens to graduate high school and reach their full potential.
"The Taco Bell Foundation for Teen's generous support makes a meaningful impact on the lives of our teens," said Michael Hanley, Executive Director. "It's because of partnerships like this that we are able to offer the academic, career, and mentorship experiences that inspire our teen members to stay committed to earning their high school degree and move onto great things in life."
UNC is one of more than 300 teen-serving organizations nationwide to receive a portion of $3 million granted by the Taco Bell Foundation for Teens this year. "Today's teens are tomorrow's leaders, and they need the support of every community, business and elected official in order to succeed," said Regina Borda, managing director of the Taco Bell Foundation for Teens. "We are proud to support UNC and other like-minded community organizations that empower teens to live más and graduate from high school."
Throughout its 20-year history, the Taco Bell Foundation for Teens has awarded more than $42 million in grants and scholarships through the ongoing support of its customers, employees, vendor partners and franchisees.