June 16, 2014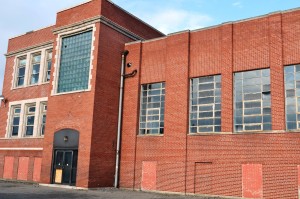 United Neighborhood Community Development Corporation intends to substantially rehabilitate the old West Pittston High School located at 311-313 Luzerne Avenue to its former significance in the community. UNCDC already operates the Hitchner Apartments in the community, and because of a significant wait list, has optioned the nearby Old School on Luzerne in order to develop another 22 apartments.
It is UNCDC's plan to rehabilitate the Old School into 22 apartments for seniors with intensive supportive services including 15 one bedroom and 7 two bedroom units. The Old School will complement and enhance the residential character of the neighborhood. UNC, in conjunction with The Wright Center, will provide services to residents. Services will include case management, preventive health, direct medical assistance (24/7), nutrition, and referral to specialists. An on-site Care Coordinator will provide 12-15 hours of service coordination weekly.
The 31,151 sq. ft. property will be substantially rehabilitated into apartments ranging from an average of 672 sq. ft. for the 1-bedroom units and 1,100 sq. ft. for the 2-bedroom units. Four units will be wheelchair accessible and all will be adaptable and visitable. The restoration of the building will be complete, green and sustainable.
In total, the project cost is $6.46 million. Construction is expected to begin in early fall and be completed within one year.