October 23, 2014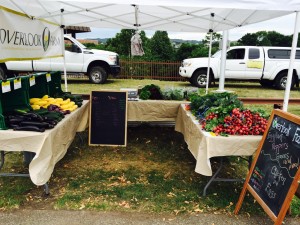 For the first time in Scranton, UNC will host an indoor winter farmer's market. The idea for the Winter Market came from the vendors who participate in the summer months who wanted to continue to provide fresh local food during colder times. There will be ten vendors participating in the Winter Market that will feature items such as fresh meats, hydroponic lettuces, artisan breads, herbs, and vegetables. Additionally, there will be vendors selling pottery and other handcrafted items.
The list of vendors participating include: Quails-R-Us, Twin Brook Farms, Rowlands PA Produce, Fran's Fabulous Foliage, Overlook Farm, Beta Bread Bakery, TJ Morgan's Spices, No Bull Ranch, and Spring Hills Farm.
The South Side Winter Market will be open every Saturday from 10 a.m. to 2 p.m. beginning November 1, 2014. The location for the first two weeks will be held at 601 Cedar Avenue (the former VacWay building) before it moves to its permanent location at 509 Cedar Avenue.
For more information, please contact Jill Murrin at 570-346-6203.