September 29, 2015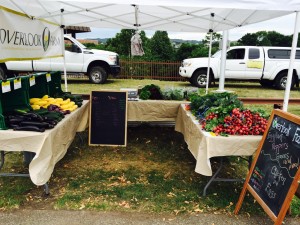 Last year, United Neighborhood Centers of Northeastern Pennsylvania's (UNC) Elm Street Revitalization Project expanded its South Side Farmer's Market to include a new indoor market during its traditional off-season. The idea for the South Side Winter Market came from vendors who participate in the summer months and wanted to continue to provide fresh local food during colder times.
Due to its success last year, UNC is proud to announce the return of the South Side Winter Market starting on Saturday, October 10. The indoor facility at 509 Cedar Avenue, Scranton will host 11 vendors featuring items such as fresh meats, artisan breads, herbs, cheese, raw juices, cupcakes, and vegetables.
The list of vendors participating includes: Quails-R-Us, Overlook Farm, Beta Bread Bakery, No Bull Ranch, Canned Classics, Purple Peppers, Luscious Layers by Lisa, and Rainbow Juice.
The South Side Winter Market will be open every Saturday from 10 a.m. to 2 p.m. October 10, 2015 through May 7, 2016.
For more information, please contact Katie Kearney at 570-346-6203.