September 29, 2015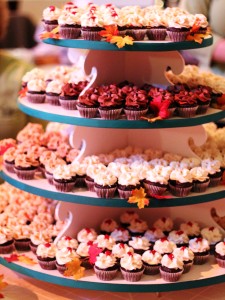 United Neighborhood Centers of Northeastern Pennsylvania (UNC) will host the 11th Annual Chocoholic Frolic on Sunday, October 18 from 6-8 p.m. at the Scranton Cultural Center. All proceeds will benefit the organization's SCOLA Learning Center and its adult literacy/English as a Second Language programs.
Regional vendors of all things chocolate will be on hand to offer samples of their sweet and savory treats. Current vendors include: Babby Cakes Bakery, Barbour's Bakery, Chocolate Creations, Christa Lynn's Designer Confections Boutique, The Dessert Corner, Edible Arrangements, Fine Desserts, Gertrude Hawk Chocolates, Harvest Catering, Iron Pierce Catering, Jessie K, Lynn Sandy's Bakery, Market Street Bar & Grill, Pittston Popcorn Company, and TracyCakes.
In addition to the chocolate treats, attendees can also take advantage of a complimentary glass of champagne, as well as a cash bar and live entertainment. A special raffle will also be held, with the winner receiving a $1,500 travel gift certificate to use towards the dream vacation of their choice!
Tickets are $30 for general admission or $60 for patron tickets, which include one-hour early entrance (5 p.m.) to the event. They may be purchased in advance at www.uncnepa.org/events, by calling 570-346-0759, or in person at 425 Alder St. in Scranton. Tickets will also be available at the door. All attendees must be at least 21 years of age. Special thanks is given to Toyota Scion of Scranton, the "Hot Chocolate" event sponsor.