November 25, 2015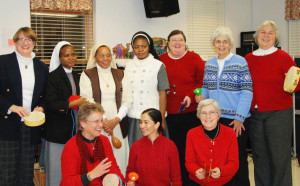 United Neighborhood Centers of Northeastern Pennsylvania (UNC) will host its 7th Annual Carol Sing to highlight the rich ethnic holiday traditions of Scranton area residents.
This year's event will take place at the New Life Church on Pittston Avenue in Scranton on Thursday, December 10. Performances of holiday music and songs rooted in Polish, Slovak, Spanish, German, and other traditions will be featured. The show starts at 6:30 p.m., and families are invited to bring their children at 6:00 p.m. to take part in holiday crafts prior to the show. There is no cost to attend.
"The Carol Sing has become a favorite holiday tradition in South Scranton," said Michael Hanley, Chief Executive Officer of UNC. "Participants in the show have expressed how much they enjoy the opportunity to share their cultural heritage, and it is a unique opportunity for the audience to learn about the varied and rich ethnic traditions that are represented in our community."
For more information about the event, or if you are interested in performing, please contact Katie Kearney at 570-346-6303.