May 6, 2016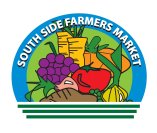 UNC's South Side Farmer's Market will move outdoors on Saturday, May 14 with a grand opening event at a brand new location!
The Market, which operates indoors throughout the winter, will move to a new outdoor location on the street outside 600 Cedar Avenue, near the intersection with Alder Street in South Scranton. A full line-up of local farm and artisan vendors will be on hand selling locally grown vegetables, meat, eggs, bread, and other products. The "What the Fork" food truck will be on hand, as well as special children's activities, including carving "scratch block" molds that will be filled with hot iron to create decorative tiles during a Scranton Iron Furnaces event on June 3.
The South Side Farmer's Market supports healthy living, local agriculture, and the local economy. It will operate at the new outdoor location every Saturday from 10:00 a.m. – 2:00 p.m. until October 15. For more information contact Katie Kearney at 570-346-6203.