August 9, 2016
UNC's Y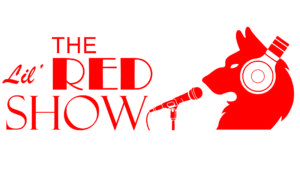 outh Department will host a free community production of "The Lil' Red Show" on Friday, August 26 at 7:00 p.m. at the Oppenheim Center for the Arts in Scranton.
The group of youngsters (ages 8-17) have been working intensively with REV Theatre Company, which is based in New York and Philadelphia, to prepare for this exciting original musical production based on the Grimm fairytale, "Little Red Riding Hood." This production marks the ninth collaboration between REV and UNC. With just three and half weeks of rehearsal time, REV's Artistic Directors Rudy Caporaso and Rosey Hay, will help the youth prepare for the 45 minute production that includes 22 young actors, as well as a participant from UNC's Active Older Adult programs playing the role of "Granny". REV's Rudy Caporaso will play the "Big Bad Wolf" as the group sings and dances to 1940's standards, 1960's hits, and contemporary pop songs.
For more information, contact UNC's Director of Community Youth, Angel Atell, at 570-961-1592.
Presented with support from Lackawanna County, ArtsEngage, Overlook Estate Foundation, PNC Bank, Puffin Foundation, Wells Fargo Foundation, Pennsylvania CareerLink, and United Way of Lackawanna & Wayne Counties. UNC also received state arts funding support through a grant from the Pennsylvania Council on the Arts, a state agency funded by the Commonwealth of Pennsylvania and the National Endowment for the Arts, a federal agency.