September 8, 2016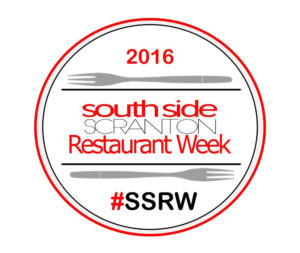 South Scranton's first ever Restaurant Week is planned for September 18-24, 2016! UNC's Elm Street Project and Image & Identity Committee have been spearheading coordination of the event, which will highlight the many different varieties of cuisine available in the neighborhood. Participating restaurants will offer special meals and discounts to customers throughout the week, making it the perfect time for customers to try something new! Be sure to ask to see the Restaurant Week menu when you arrive!
Participating vendors thus far include: Bella Pizza and Pasta House, Chicano's Restaurant, Don Pancho Villa, Hot Wok Chinese Restaurant, Italo's Restaurant, La Trattoria, Vince the Pizza Prince, Sacco's Pizzeria and Italian Restaurant, Zaleski's Clubhouse Café, Alfredo's Pizza Café, and La Libertad Pupuseria Y Restaurant.
More information about the event can be found on UNC's Elm Street Facebook page: www.facebook.com/southsideelmstreetproject.