December 5, 2016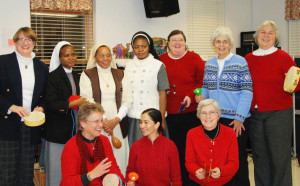 United Neighborhood Centers of Northeastern Pennsylvania (UNC) will host its 8th Annual Carol Sing to highlight the rich ethnic holiday traditions of Scranton area residents.
This year's event will take place at the New Life Church on Pittston Avenue in Scranton on Wednesday, December 14. Performances of holiday music and songs rooted in Irish, Spanish, Jamaican, and other traditions will be featured. The show starts at 6:30 p.m., and families are invited to bring their children at 6:00 p.m. to take part in holiday crafts prior to the show. There is no cost to attend.
For more information about the event call 570-346-6203.