January 17, 2017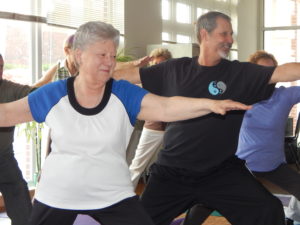 UNC will host a free program designed to help individuals close to retirement age to successfully plan and prepare for their future.
The Aging Mastery Program (AMP) was designed by the National Council on Aging (NCOA) and is described on their website as follows: "AMP helps older adults and boomers build their own playbook for aging well. It is a fun, innovative, and person-centered education program that empowers participants to embrace their gift of longevity by spending more time each day doing things that are good for themselves and for others."
UNC's presentation of AMP will begin on Tuesday, February 7th from 5:30 p.m. – 7:00 p.m. and will continue weekly through March 9th. Sessions will be hosted at the community room at 509 Cedar Avenue, Scranton. Each session will feature a different community guest speaker covering topics that will include: financial planning, community engagement, healthy relationships, health/fitness, and more. A light dinner will be served at each program.
For more information, or to register, please contact Laurie Fleming at 570-961-1592, ext. 104