February 6, 2017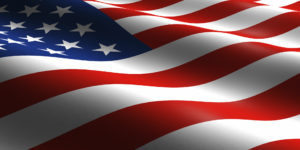 UNC traces its beginnings back to 1923, when two settlement houses opened in Scranton specifically to serve the needs of the African American and recent immigrant communities. Most immigrants of the time were of Italian, Irish, and Polish descent, who sought a better life away from discrimination, violence, and hardship.
In that tradition, UNC has always welcomed recent immigrants, recognizing their unique talents, strengths, and ideas, and helping them become fully integrated into our community. Their cultural backgrounds may have changed over the years, but their reasons for coming here have remained the same. Those that have faced extreme hardships can be inspiring to talk to. They rarely complain about trivial things and bring optimism and determination that help broaden our horizons and contribute to the vitality of our community.
UNC believes strongly in the laws that prohibit discrimination based on race, religion, or national origin. We strongly condemn bans on refugees or immigrants that seem directed at Muslims. To turn a blind eye to those suffering from war or violence on the basis of religion goes against the core values of UNC and our country. It dishonors the immigrant history of our community.
In this time of political uncertainty, you can be assured that UNC will continue to serve and welcome all in our community equally. I urge you to be a voice of welcome, inclusion, and appreciation for immigrants and refugees. Our community will be stronger for it.
Michael Hanley
Chief Executive Officer
United Neighborhood Centers of Northeastern Pennsylvania