December 7, 2017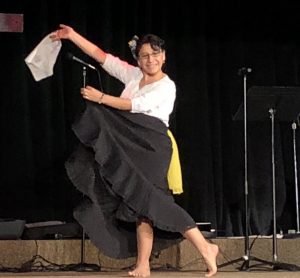 On Wednesday, Dec. 6, United Neighborhood Centers (UNC) hosted its 9th Annual Ethnic Carol Sing at the New Life Assembly of God in South Scranton.
The event highlighted the ethnic traditions of residents of the Scranton area. Families were invited to come before the performance to create holiday crafts with their children.
The show included festive performances of holiday music, songs, poetry, and dances, while the audience was welcome to enjoy cookies and hot drinks. The performers showcased holiday traditions from Peru, Nepal, Mexico, and many more.