June 24, 2019
United Neighborhood Centers of Northeastern Pennsylvania (UNC) was awarded a $20,000 ARTS Engage! grant from Lackawanna County's Office of Arts and Culture. The grant will support our Illumination Youth Arts programming for the 2019/2020 school year.
The county's Office of Arts and Culture supports activities that are directed to elementary, middle, and high school age students, instilling in them a love for art and expression and offering them an opportunity to showcase their talents and inner impressions. UNC is excited to offer the following classes to next year's youth program participants: theater, dance, visual arts, photography, podcasting, and pottery.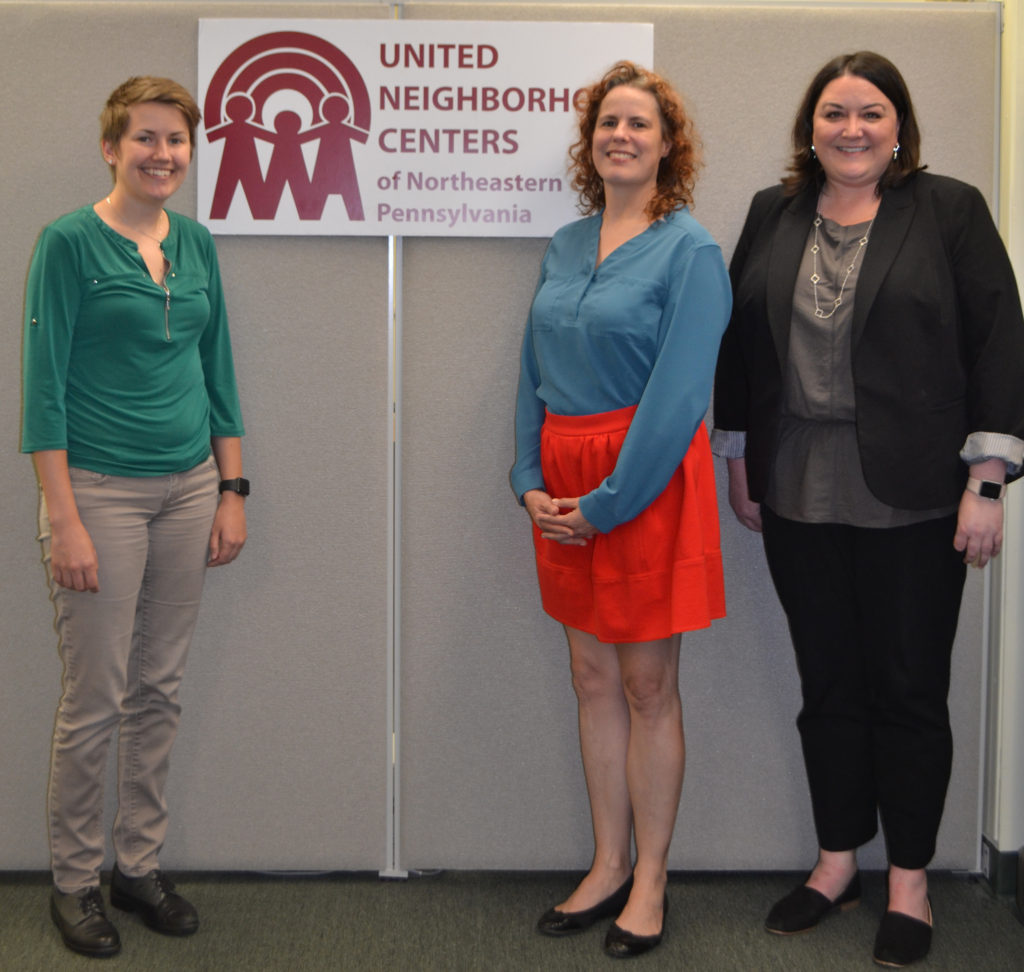 Pictured above: UNC's Director of Children and Teens Kelly Langan, Lackawanna County's Deputy Director of Arts & Culture Maureen McGuigan, and UNC's President and CEO Lisa Durkin.