February 28, 2020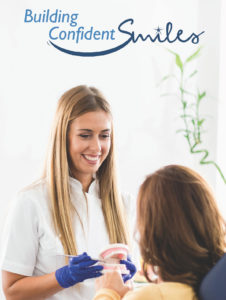 UNC is dedicated to lifting barriers that can stand in the way of achieving self-sufficiency. This past year, UNC joined several community partners, including the Scranton Area Community Foundation, The Institute for Public Policy and Economic Development, and the Scranton Primary Health Care Center, Ed Dulworth Dental Clinic to offer the Building Confident Smiles program, a restorative dental care program for uninsured and underinsured women looking to achieve professional and/or family goals. Those accepted into the program may have goals ranging from reentry into the workforce to increasing self-confidence in order to become a more engaged community or civic member or volunteer.
For more information about the Building Confident Smiles program, please contact Kristin Kishel at 570-343-8835 ext. 113 or at kkishel@uncnepa.org.
Building Confident Smiles is made possible through the generosity of Women in Philanthropy supporters, and the support of Scranton Primary Health Care Center and Geisinger.