May 26, 2020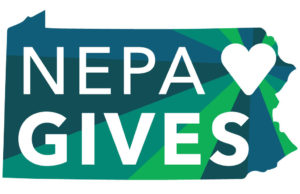 On Friday, June 5, United Neighborhood Centers of Northeastern Pennsylvania will join other area non-profits in a day of giving sponsored by the Scranton Area Community Foundation, The Luzerne Foundation, Greater Pike Community Foundation, Wayne County Community Foundation, and the Northeastern Pennsylvania Nonprofit & Community Assistance Center.
From 12:00 am to 11:59 pm on June 5, donations made to your favorite local non-profit organization(s) on the NEPA Gives website, www.nepagives.org, will be enhanced with bonus funds provided by the Scranton Area Community Foundation and other sponsors.
Please join our campaign and help us reach our goal of $10,000 to support individuals and families in need through COVID-19.
Here's how you can help:
Share and share alike. Online days of giving are successful because of our own networks. Help us grow our network by sharing this article with your network and ask your friends to do the same.
Be socially (media) active. Use your social media networks: post on Facebook, tweet about NEPA Gives, and share your love for your particular passion, whether it's helping families in need, youth programs, education, senior programs, or health care. Ask others to do the same.
Become a fundraising champion. Everyone loves a champion, including us! We really need fundraising champions to help drive people to our NEPA Gives profile on June 5. You can become a fundraising champion by clicking on the Fundraise button on UNC's NEPA Gives profile page. This will allow you to customize a UNC page with a short message from yourself that you can share with your network. You can start the process by visiting https://www.nepagives.org/organizations/united-neighborhood-centers-of-northeastern-pennsylvania.
If you have questions about how you can help make NEPA Gives a success for UNC and our community, please email sstopper@uncnepa.org.
Thank you in advance for your support!