February 1, 2021
United Neighborhood Centers of Northeastern Pennsylvania (UNC) welcomed four new members to its board of directors.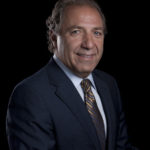 Joseph J. Calabro, DO, FACOEP-Dist., FACEP, is the founder, president and CEO of Physicians' Practice Enhancement, LLC (PPE), co-founder and CEO of Pathlink, LLC and Pathlink Solutions, LLC, and chief physician executive of Integrity Health. Calabro is professor and past chairman of the Department of Emergency Medicine at Seton Hall University and has extensive experience in academic medicine, research and healthcare management. Calabro is also the president of his family's business, the Circle Drive-in in Dickson City, and he serves on numerous corporate and philanthropic boards including the Greater Carbondale YMCA.
Brittani Hamer is a medical biller at Hematology and Oncology Associates of Northeastern Pennsylvania. Prior to her work in medical billing, Hamer spent more than a decade working in the legal field. Hamer is also a parent volunteer for her daughter's Girl Scout troop in Scranton.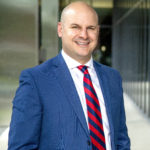 Nicholas F. Kravitz is a partner at Myers, Brier & Kelly, L.L.P. where he represents individual and corporate clients in matters involving professional liability, commercial and contractual disputes, catastrophic personal injury, medical malpractice, and litigation related to the Marcellus natural gas. Kravitz has been selected to the list of Pennsylvania Rising Stars since 2012, an honor limited to 2.5 percent of attorneys in Pennsylvania.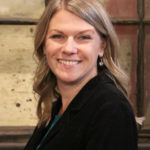 Meegan Possemato is the co-owner of On&On, a retail marketplace for repurposed, handmade and vintage products in Scranton. Prior to opening On&On in 2015, Possemato was the manager of business development at One Point, Inc. in Scranton. Possemato is a 2010 graduate of Leadership Lackawanna and served as the organization's vice chair. She has also been part of the planning committee of the Northeast Regional Cancer Institute's CASUAL day for many years and is part of the Lackawanna Arts & Education Council where she serves as a member of the event planning committee. Possemato was chosen as one of the top 20 under 40 for the NEPA Business Journal and one of the top 40 under 40 for the Times Leader in Wilkes-Barre.
For a complete list of UNC's board of directors, click here.